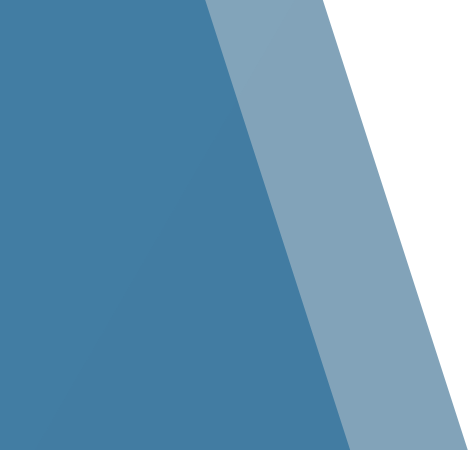 Employee Testimonials
When you become part of the Stellar family, you take your place among a team working toward a common goal of excellence. Our own people represent the best case for being part of a company that is dedicated to the growth and development of each of its employees. We are committed to helping our people achieve their dreams and goals both in and out of the office.
Working at Stellar means being a part of the Stellar family. We're a supportive team working toward a common goal of excellence, both for our clients and our employees. Don't just take our word for it! Hear what our employees say about being on Team Stellar, from professional growth and educational opportunities to our rewarding work atmosphere and commitment to employees:
Contact
800.488.2900 (toll-free within the U.S.)
+1 904 260 2900 (international)
904.260.2900 (local calls)
employment@stellar.net

Educational Opportunities
When I joined Stellar in 2004, I was a single mom. Since then, I've earned three college degrees while working full-time. Stellar's family-oriented culture made this possible. Our leadership understands that your children are only young once, and that family must come first. Within this family environment, there is also a commitment to hard work and career growth. If you are driven and want to achieve success in your career, the opportunities are there.
Lorraine Wells
Project Coordinator
Commitment to Employees
As Director of Structural Engineering, I supervise structural engineers and CAD designers working on a variety of projects in our Distribution and Food & Beverage divisions. I've been with Stellar since 1992, and we have always been committed to doing the very best job possible. I enjoy working for a company that stands behind its projects and puts clients first.
I also enjoy the collaborative nature that the design-build process enables. People from various disciplines—including architects, engineers, construction professionals and more—come together in a seamless fashion on each project. We work as an integrated team, from the initial proposal to construction completion.
Andy Sapin, PE, SE
Director of Structural Engineering
Supportive Environment
I joined Stellar as an Architectural Intern and was provided the opportunity to grow. As a Design Project Manager in the Commercial Division I took advantage of the training  that was available and was encouraged to pursue my professional license. The fact that Stellar is involved in a wide variety of design-build projects has afforded me further experience in the Food and Beverage Division working closely with construction to provide innovative solutions. This is a perspective you don't find in a traditional architectural setting.
Tanya Frantzen, AIA, NCARB, LEED AP
Senior Architect
Innovative Resources
For those who want to learn and grow with a company, Stellar is a great place to work. If you take the initiative, you'll be given the opportunity to rise to the challenge. My career path is a good example of this — I joined Stellar in 1996 as an Intern, and then worked my way up from Field Engineer to my current role as Executive Vice President, Food Manufacturing & Logistics.
People's doors are always open at Stellar. We are supportive and willing to take the time to answer questions and teach those who want to learn. We invest time and resources in every employee because we want them to succeed.
Scott Mark
Executive Vice President, Food Manufacturing & Logistics
Global Reach
I joined Stellar as an Architectural Intern in 1994. Now, I work as a Senior Architect, traveling around the world working on a wide variety of projects. My work at Stellar is interesting and motivating. In addition to traveling to places like India, Brazil, and the Caribbean, because of our design-build approach I'm involved in nearly all aspects of projects, from the initial discussions with owners about the project scope, to turning over the keys when the building is complete. I'm constantly learning, as I'm able to problem solve not only with other architects, but also engineers, construction managers, and field personnel, all under one roof.
Manny Valdivieso, AIA, NCARB
Senior Architect
Long-Term Career Potential
When I first joined Stellar in 1999, I was a Field Superintendent on a job in North Carolina. I then worked on many projects in the field in different areas of the country, eventually becoming a General Superintendent, then Director of Field Services, and now Vice President of Field Services, responsible for all of the company's construction field activity.
For young people just out of college, Stellar offers an invaluable career path. All of our new construction professionals start as Field Engineers and advance from there to Assistant Superintendents and Superintendents. In these roles, they get hands-on practical experience, seeing first-hand how buildings come together and a variety of projects are run, from food-processing plants to military housing and others.
Stellar truly cares about its employees. While we are a large company with hundreds of employees, it feels like a small company. You are a valued person, not just a number.
Michael Polczynski, LEED AP, QCxP
Vice President Quality Control
Rewarding Atmosphere
I joined Stellar right out of college in 2003 and was immediately given the opportunity to impact and contribute to our team's success. Since that time, I've gained more and more experience with increasing responsibility working on a range of complex projects.
Every day at Stellar is dynamic. I'm always learning—addressing new challenges and discovering new approaches to conventional solutions. Because of our design-build approach, I'm plugged in from conceptual engineering to owner occupancy, interacting with fellow Stellar design and construction team members, subcontractors, consultants, and owners. In the end, it's very rewarding to see your design and hard work come to fruition.
Jon Phillips, PE, LEED AP BDC
Director of Electrical Engineering