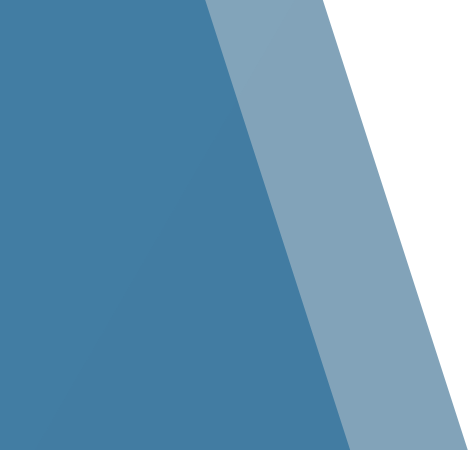 Construction Services
Single Construction Partner with a Solid Foundation
Whether Stellar is the design-builder, general contractor or construction manager, we won't compromise when it comes to quality or safety. We've worked in all 50 states and several countries, and are ready to deliver wherever the job takes us.
Our construction team is made up of dedicated professionals who bring the latest advances in construction to every project. Stellar's commitment to quality and extensive warranty support have led to long-term relationships and repeat business from clients in a variety of markets.
It doesn't matter if it's a leading-edge food processing facility or an industrial equipment sales center, our construction team seamlessly works with other Stellar disciplines to deliver facilities that meet or exceed expectations.
For food projects, Stellar's field teams are cross-trained in food safety and best practices in sanitary construction, to maintain the integrity of our work on every project.
Construction
Cost Management
Stellar keeps project costs under control by utilizing several processes that add efficiency and value at every stage of the process. Through constant communication and collaboration with members of our integrated design and construction team as well as the client, we focus on identifying and delivering upon key project objectives. We ensure success through increased accuracy in project delivery, especially costing and estimating.
Owner Direct Purchase
Non-profit organizations and public sector clients can reduce costs of furniture, fixtures, and equipment (FF&E) by taking advantage of their state's tax-exempt status to purchase items themselves, rather than the contractor purchasing them. This is called Owner Direct Purchase (ODP) and can save thousands of dollars in revenue taxes. Your state will require that you follow specific procedures and maintain detailed documentation, so small ticket items are not a good fit for the program. Stellar works with its clients to determine a minimum price at which an owner can benefit best from this program.
Owner Training
At start-up, the team reviews and inspects all plumbing, mechanical, fire protection and electrical systems to ensure proper operation. During this turnover phase, Stellar also trains owner representatives in the operation and maintenance of each system.
Procurement
Through our extensive network of industry leading manufacturers, we provide our clients with global procurement resources, market knowledge and volume-leveraged pricing to maximize ROI. During the bidding process, Stellar's highly knowledgeable project managers utilize their years of experience across multiple industries to optimize product and service offerings. Clients experience significant cost savings thanks to both our extensive network and $250 million in annual purchases of goods and services over the past decade. Stellar's lists of spend includes:
Electrical
Lighting systems
Mechanical
Chillers
HVAC
Compressors
Evaporators
Condensers
Pipe/valves/fittings
Programmable automation controllers (Rockwell)
Software solutions (Schneider Electric)
Original equipment manufacturer (OEM) parts
Processes vessels and equipment
Our procurement services don't stop with the equipment and supplies. We also go above and beyond to maintain great relationships with vendors and subcontractors, thoroughly vetting subs prior to accepting them on a project. Whether it's innovative design credits for LEED certification or providing cost-effective alternatives that drive returns, Stellar is your single-source solution for getting it done right the first time.
Project Management
Stellar can take complete ownership of a project from start to finish, coordinating everything and everyone so our clients can focus on their business. We can oversee every aspect of our client's projects, including:
Design coordination/management 
Subcontractor management 
Procurement 
Cost control
Project control
Safety 
Project control
We use the latest, real-time software to provide clients with all the project information they need, including design, procurement, takeoffs, estimates and more. All of Stellar's project managers undergo a rigorous, hands-on training program as field engineers to effectively prepare and equip them for sophisticated project management. We understand that industry specialty is a crucial aspect for a project manager, and all of our PMs manage projects within their expertise. For example, our food and beverage project managers are highly experienced in hands-on coordination with process equipment.
Reporting
To keep contracts on time and within budget, Stellar manages, stores and tracks all project communications such as transmittals, letters, meeting notes, contracts and change orders. We can also maintain historical data that can both be used for the life of the project and readily referenced in future projects. Stellar can also successfully manage all aspects of financial reporting and project management. Our team can process all documents in a paperless manner, which allows for increased efficiencies across all Stellar disciplines and provides a cost effective approach to all aspects of Stellar's business.
Safety Program
At Stellar, we place safety and quality above all else. Although we work in a variety of industries and diverse geographic conditions, our commitment to job safety is evident on every project. Regarded as an industry leader in safety, we factor it in from day one by creating a job-specific safety plan for every project. All team members are responsible for upholding the safety standards and precautions set forth by our plans and programs. We pay close attention to project subcontractors, ensuring they comply with our safety guidelines and maintain job site integrity.

Click here to learn how Stellar keeps safety a primary company focus.
Start-Up & Commissioning
We test all equipment and processes, and ensure the client operation and maintenance teams are trained before providing as-recorded drawings and owner's manuals. Our start-up and commissioning services are completed in coordination with the owner's project team and assigned subcontractors and vendors (if applicable). Because LEED certification requires a commissioning process, and higher certifications require a third-party-commissioning agent, Stellar enlists agents early and often to ensure input into the engineered systems is documented, and when applicable, integrated into the design.
Trade Contractor Management
Stellar knows that managing contractors is more important than simply hiring them — and we provide both services for our clients. We act on our clients' behalf, managing project scope, negotiating contracts and overseeing schedule and contractors. At Stellar, we maintain the highest levels of quality and safety on every job, and we expect no less from our subcontractors to ensure your project is a success.
To preserve the integrity of our work, we have a stringent prequalification process for all subcontractors. If you are interested in becoming a Stellar subcontractor, click on 'Vendors' at the bottom of our web pages.